LEITZ PRIMEs and SUMMILUX-C Capture Reality for Cinematographer Sung Yong Park
Seth Emmons: How did you get your start as a cinematographer?
Sung Yong Park (James Park): My father loved films and would take me to the movies every weekend. We watched all sorts of films. I think that's how I got interested in filmmaking, but I didn't expect to become a cinematographer at first. I wanted to be a director.
In high school I started making films with my friends using VHS camcorders as a hobby. I would write, direct, shoot, and edit and I enjoyed every part of the process. I went on to film school to become a director, but in class there I met my future wife, Hyo Jeong Kim, and she told me that I could be a great cinematographer.
She was a student, but also a teacher for me. She had so much knowledge about films, from classics to experimental art films, and she taught me a lot about filmmaking. From there I started shooting school projects as the cinematographer and became fascinated with the art and craft of cinematography. My wife works as a director/writer on art films and one of my life's passions is making films with my wife. We've been doing it now for 15 years.
Our most recent collaboration is an experimental feature film called Nothing or Everything. In 2017, our short film M.boy received the Grand Prix prize in the International Short Film section at the Yubari International Fantastic Film Festival in Japan.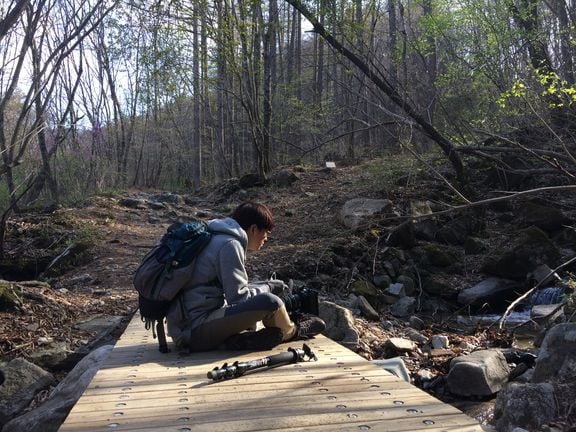 Did you start as a cinematographer right after film school?
I actually started working professionally in commercial films as a VFX supervisor and visual director and did that for about 4.5 years. My role was to make two or three versions of storyboards for the VFX sequences and decide with the director which version to go with. On set I made sure the shots followed the storyboards and in post I also worked with the VFX team to match the storyboards. My last project in that role was the series Descendants of the Sun.
My first project as a DP was on a commercial TV series called Guardian: The Lonely and Great God in 2016 with director Eung Bok Lee, who also directed Descendants of the Sun. I expected to get fired in the first month because I didn't have any prior experience as a cinematographer on a commercial series; however, I did have confidence in my perception and insight, and it went well. Being able to think like a director and focus on the best way to tell the story instead of just focusing on the cinematography definitely helped. And that is how I approach my work as a cinematographer. I don't expect people to watch my work and say that the cinematography is good. I would prefer they feel like it was a well-told story and don't notice the cinematography. If someone says that the images were beautiful or the music was great, then I think we failed our job in supporting the story.
When was the first time you used Leitz cine lenses?
I actually wanted to use the Leitz SUMMILUX-C lenses on Guardian, but unfortunately the budget didn't allow it. The first time I used them was in 2016 on an 80-minute long art film that my wife directed. It was set in the mountains and involved following the character around a lot, so I wanted my setup to be as small as possible. I chose the Sony a7 camera and only one lens, the SUMMILUX-C 50 mm. The camera sensor was full frame and the lens wasn't designed to cover it, but I really liked the natural vignetting and slight distortion in the corners.
For this film I wanted to create a non-fiction/documentary type of look. I've always been fascinated with photographs captured on Leica cameras, and for me the Leitz cine lenses have a sort of realistic look that works well for emulating non-fiction. I chose the 50 mm focal length because I felt that was the natural distance for the viewers to connect with the character. The last thing I want to do is draw the audience out of the story.
The first time I used Leitz lenses on a commercial TV series was What's Wrong with Secretary Kim, which was shot on ARRI Alexa Mini using the Leitz SUMMILUX-C lenses. I chose them for basically the same reason as the art film. I wanted the viewer to connect with the character naturally and the SUMMILUX-C lens has that reality which draws people into the story very effortlessly. There was some talk about going with a softer, more vintage-like lens, which is what directors usually have in mind for this kind of story, but I think I made the right decision. My goal is always to have the viewers immerse themselves into the story without interruption and SUMMILUX-C has the power to do that.
I generally don't like using filters. I understand that lens manufacturers like Leitz have great engineers and they've put a philosophy into each lens, so I prefer to respect that as much as possible. If anything, I try to build upon that philosophy.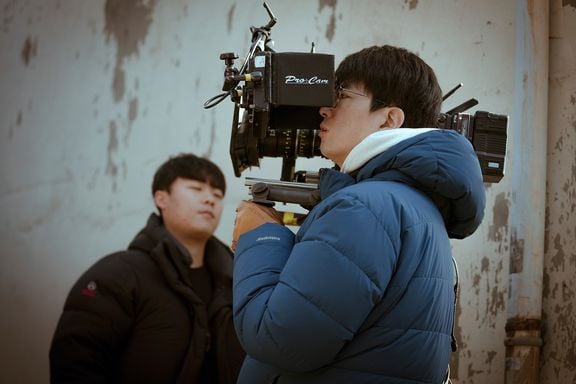 What other projects have you shot on Leitz lenses?
I shot with SUMMILUX-C again on the series Crash Landing on You. The North Korean scenes were shot mainly on Panavision Primo Classics, but after the story moved to South Korea I switched to SUMMILUX-C. The reason for these choices was that for the viewers, North Korea is not real. No one actually knows what life is like over there. So I wanted to have an element of fantasy and dream, like Alice in Wonderland. In episode 10, when the character Ri Jeong-hyeok goes to South Korea and reunites with Yoon Se-ri on the streets of Seou,l I switched to SUMMILUX-C because from that point the emotional reality of the story expands.
I used the new LEITZ PRIME lenses on the series Flower of Evil. This story has strong elements of suspense, thrill, and violence. In general, I feel like the Super 35 format has a closer distance to the characters than a full frame format, so I chose the ARRI Alexa Mini LF for this project to avoid making the viewers feel like it's too much or uncomfortable. That said, I still want the viewers to think it's real and connect with the characters, so I chose the LEITZ PRIMEs for the same reason I chose SUMMILUX-C, for the reality that Leitz lenses have.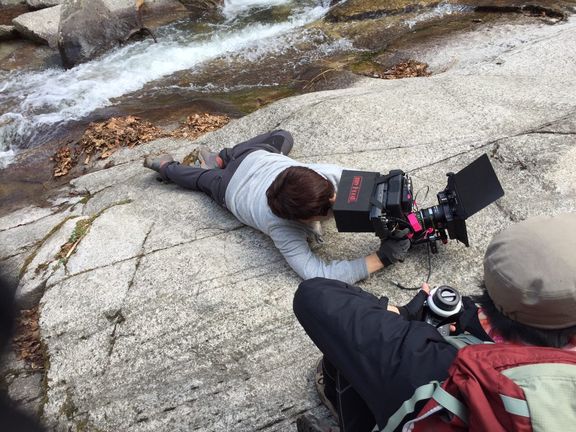 What are some of the current trends in Korean film and television production?
In the past many Korean movies were driven by masculine plots and a lot of violence, but the topics are starting to broaden now. Television viewership is dominated by the female audience and more traditional masculine films are decreasing. Many Koreans are also sensitive to worldwide trends and consume a wide range of content, especially with OTT content providers.
Actually, since OTT companies like Netflix have started investing in Korean productions the budgets for feature films have gone down, but budgets for television serieses have gone up. There is not so much difference in quality between our films and commercial TV series content now, but fewer big budget films are being made.