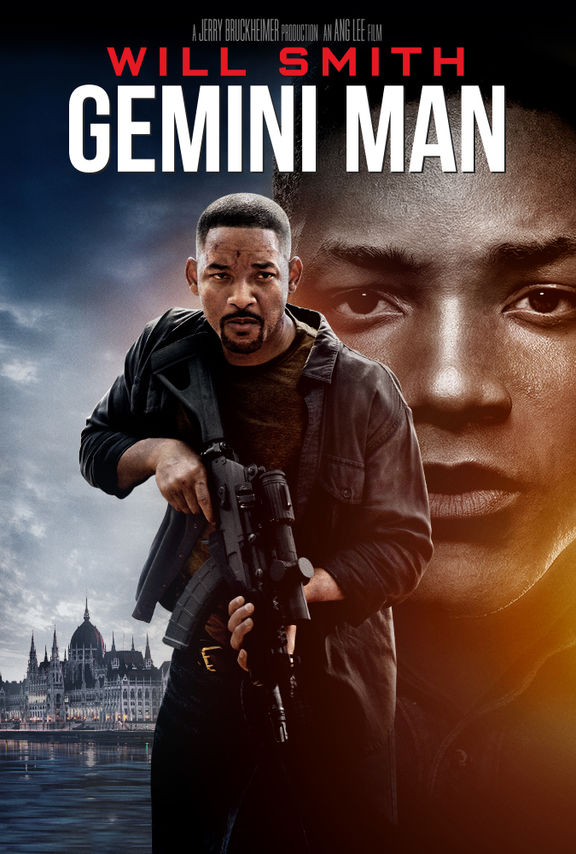 Gemini Man
2019 | movie
DoP Dion Beebe, ACS, ASC
Director Ang Lee
Leitz lens SUMMILUX-C, SUMMICRON-C
Camera ARRI ALEXA SXT-M, Phantom Flex 4K
Production Companies Skydance Media | Jerry Bruckheimer Films | Fosun Group Forever Pictures | Alibaba Pictures | Orange Corp
Distribution Paramount Pictures | Beijing Film Distribution Branch of China Film Co. | Ltd. |China Film Group Corporation (CFGC) | Constantin-Film | Huaxia Film Distribution | NOS Audiovisuais | Odeon | Toho-Towa | United International Pictures (UIP) | Paramount Home Entertainment | Universal Pictures
Awards 1 win & 6 nominations
Country USA |China
DP Dion Beebe, ACS ASC Used Leitz Lenses To Enhance The 3D HFR Experience for Ang Lee's Gemini Man
Cinematographers love a challenge – whether it's creative or technical, or both. And none perhaps more so than Australian DP Dion Beebe ACS ASC, an Oscar-winner for his work on Memoirs Of A Geisha (2005, dir. Rob Marshall), who has always been eager to embrace new ways of doing things. This includes one of the very first uses of high-definition digital in motion picture production for Michael Mann's neo-noir crime thriller Collateral (2004).
So when he received a call from none other than pioneering director Ang Lee – concerning his latest action-packed thriller, Gemini Man, and the evolving exploration of shooting native 3D stereo in 4K, at the ultra-high frame rate (HFR) of 120fps – Beebe was quick to step up to the mark.
"Gemini Man was my first foray into what Ang calls 'the full shebang' of high-rez 3D HFR," says Beebe. "He believes it's a different medium, with a different perception, needing different shooting and lighting requirements, and I was really curious to collaborate with him on his next voyage of experimentation and discovery into what it can do."
For the first time in moviemaking history Lee had used this technological approach to create the immersive and emotional storytelling for Sony Picture's Billy Lynn's Long Halftime Walk (2016, DP John Toll ASC), which dramatised the realities of war in a way that had never been seen before.
However, for Gemini Man, Lee now wanted to broaden, enhance and deepen his understanding of high-rez 3D HFR for narrative purposes. Lee is a two-time Academy Award winner for Brokeback Mountain (2005) and Life Of Pi (2012).
Gemini Man follows Henry Brogan, an over-the-hill assassin who is ready to call it a day. But his retirement plans get flipped upside-down when he becomes the target of a mysterious operative who can seemingly predict his every move. To his horror, Brogan finds himself in a face-off against a younger, faster and fitter clone of himself. Both senior and junior characters are both played by Will Smith.
Principal native 3D photography on the feature – mainly a two-rig shoot, but sometimes with three – took place over a total of 100 shooting days. Production commenced on February 27, 2018, in Glennville, Georgia, before cast and crew upped-sticks for location work in the city of Cartagena, Colombia, and then Budapest, Hungary, where shooting spots included the famous Széchenyi Thermal Baths.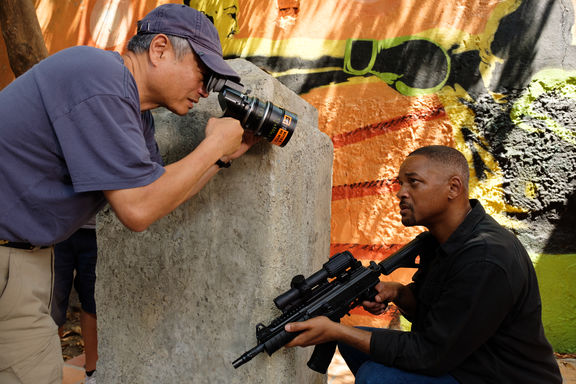 A vital aspect of the shoot revolved around the evolution of new 3D stereo rigs that were both smaller in overall form factor and lower in poundage to those originally used on Billy Lynn's Long Halftime Walk. These earlier rigs included dual Sony F65 4K-capable cameras along with ARRI Master Primes, and weighed-in at a hefty 100lbs/45kgs.
However, the updated camera package for Gemini Man – developed by stereographer Demetri Portelli and 3D systems engineer Ben Gervais in collaboration with both Lee and Beebe – delivered a more diminutive size and a reduced overall payload of 72lbs/32kgs.
The build itself comprised of a brand new 3D Stereotec mirror/beamsplitter rig, with dual ARRI Alexa M cameras (shooting 3.2K ARRIRAW, up-rezzed to 4K for post production and VFX), fitted with matching pairs of Leitz Summilux-C and Leitz Summicron-C lenses.
Amongst several benefits of this new configuration was the increased mobility of the rigs themselves. Essentially, being more compact and lighter, physical manoeuvrability became a much more manageable proposition this time around, as witnessed by the many exciting chase and fight sequences Beebe was able to execute in the movie.
"Ang had felt some frustration about the size and weight of his earlier 3D rigs, in terms of camera movement," explains Beebe. "The new, slightly smaller, but much lighter, 3D rigs enabled a freeing-up of the camera. With some clever rigging, this improved 3D camera package enabled us to shoot handheld and move the cameras more typically as you would for a regular action movie."
The Leitz Summilux-C series lenses are 5.6-inches (142mm) long, averaging 1.7kg per lens, whilst the Summicron-Cs are 4-inches (101mm) in length and come in between 1.3 to 1.6 kg, and these were important ingredients to this particular part of the new 3D rig recipe.
"The uniform size of the Leitz Summilux-C and Leitz Summicron-C lenses meant that lens changes were generally easy and fast to accomplish, and their low-weight made a significant contribution to reducing the overall payload of our 3D rigs," Beebe notes.
Crucially, in the realm of shooting native 3D, visual consistency between the pairs of lenses being used is paramount. Any aberrations, discrepancies of colour and focal properties, can create a range of issues that can prove difficult, time-consuming and expensive to fix in post.
"The great thing about Leitz lenses is that they are accurately matched, visually precise and clean," Beebe adds. "By having a consistent, reliable image across multiple pairs of lenses – whether we were using the Leitz Summilux-C or Leitz Summicron-C lenses – on two and sometimes three separate 3D stereo rigs, was absolutely huge in mitigating the impact of any corrections needed downstream."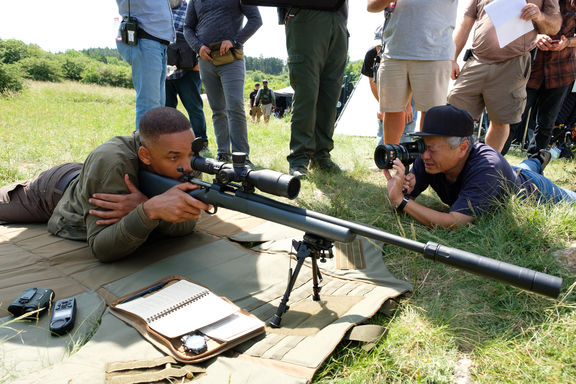 A further attribute of Leitz glass is the speed of the lenses, with the Leitz Summilux-Cs offering T1.4, whilst the Summicron-Cs open-up to T2.0, which helped Beebe's lighting strategy.
"These higher speed lenses are really important for shooting with 3D mirror rigs, as the beamsplitter itself takes away one T-stop, because the light is split-up for the two cameras," he explains, "sometimes I had to light for a T11 on-set to get a T4.5 on the lens.
"As part of my lighting work on Gemini Man, I evolved an approach using multi-source keylights, which gave me the ability to switch and adjust the intensity of illumination within a scene so as to satisfy the 3D nature of what we were doing – bringing texture into the darkened, shadow areas whilst retaining a sense of volumetric depth. Of course, this meant sometimes working in low-light conditions and the speed of the Leitz glass certainly helped to us to capture shadow details, and thereby enhance a sense of 3D depth within the frame."
Overall, Beebe says liked the look of the Leitz lenses for Gemini Man. "Whilst the Leitz lenses are consistently clean and distortion-free, they also bring a certain life and soul to the character of the cinematic image. They have attractive colour rendition, pleasing skin tones, beautiful out-of-focus highlights and an overall texture. These all combined to deliver an aesthetic that had a certain dynamism and emotion in support of the visual storytelling for Gemini Man."
Beebe is perfectly candid when he says that, "HFR 3D can be a somewhat confronting experience and not immediately comfortable for some. There is no motion blur, judder or strobing. The movement of the actors and camera feels really lifelike. You can see much more detail and nuances in facial expressions and what a character is feeling, and overall there's greater clarity, more presence to the image.
"But there is a growing visual familiarity with this look, amongst younger generations, especially in video gaming, who are far more attuned to viewing content at higher frame rates.
"In working on Gemini Man, both Ang and myself believe HFR 3D will get easier and easier, in terms of the techniques and technologies in production and post. I was blown away by the visual, visceral results we achieved, and really believe that HFR 3D will continue to play a part in our exploration of what it means to create digital cinema."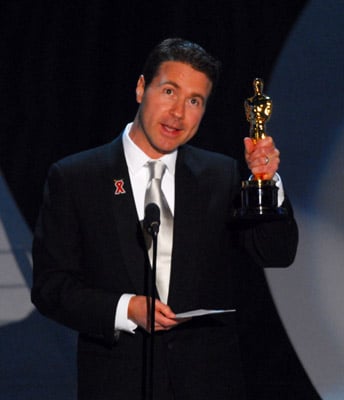 Overview
DoP Dion Beebe
Other Movies Skydance Media, Jerry Bruckheimer Films, Fosun Group Forever Pictures, Alibaba Pictures
Awards Oscar (Best Camera) Golden Globe
Fast, compact, reliable, beautiful in color and excellent in contrast.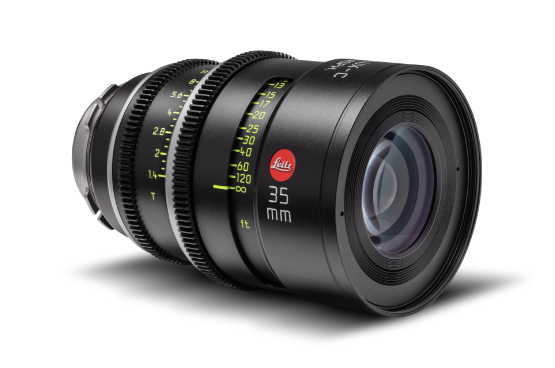 Premium prime lenses designed for larger sensors on film and television productions.