It Chapter Two (2019)
Checco Varese, ASC Embraced The Dark and Used Leitz Summilux-C Lenses To 'Paint With Shadows' On It: Chapter Two
It can be a nightmare when your past catches up with you. And that's exactly what happens in It: Chapter Two, the supernatural horror sequel to the 2017 chiller film It. Returning to direct this second instalment in the franchise, Argentinian filmmaker Andy Muschietti called on the talents of renowned Italian/Peruvian cinematographer Checco Varese ASC, who deployed Leitz Summilux-C lenses to embrace the dark to terrifying effect.
Defeated some 27 years before, by members of the Losers' Club, the evil, shape-shifting clown, Pennywise, returns to terrorise the town of Derry, Maine, once more. Now adults, the childhood friends have long since gone their separate ways. But when people start disappearing, the Losers assemble and unite for one final stand. Damaged by scars from the past, they must conquer their deepest fears to destroy the pernicious Pennywise, who is now more powerful than ever.
Based on Stephen King's 1986 best-selling novel, It: Chapter Two stars Jessica Chastain, James McAvoy, Bill Hader, Isaiah Mustafa, Jay Ryan, James Ransone and Andy Bean, with Bill Skarsgård returning as Pennywise. The Warner Brothers/New Line Cinema movie has grossed almost $475 million worldwide.
Principal photography on It: Chapter Two began on June 19, 2018, at Pinewood Studios in Toronto, where sets included the movie's spooky sewerage system. Much of the location work was shot in and around the municipality of Port Hope, Southern Ontario, Canada, standing-in for the fictional town of Derry. Filming concluded in early November 2018 after 86 production days.
"This was a big challenge especially as the original movie, beautifully shot in Anamorphic, was received so passionately by audiences around the world," says Varese whose feature credits include El Aura (2005), The 33 (2015), as well as a host of high-profile music videos such as Dave Matthews Band's 'Don't Drink the Water' (1998) and Prince 'Black Sweat' (2006).
"The sequel needed to give the audience a seamless transition of storyline, but to have its own look, especially the present day, present tense, sequences. Andy wanted to preserve the cinematic, widescreen 2.39:1, aspect ratio of the original, and to echo it visually in our flashback, past tense, sequences.
"However, he was not emotionally-attached to the Anamorphic look, and didn't want any aberrations, nor the slight softness they have around the edges, in the image of this film. So I had to really consider how best to achieve the overall widescreen aesthetic – of the brand new, present day look, and the flashback scenes – but without actually going Anamorphic."
After rigorous testing, Varese decided to shoot with ARRI Alexa SXT and Mini cameras, shooting 16:9 but framing for the widescreen extraction. He also decided to work with two types of lenses to visually differentiate the past and present tenses in the film. For scenes taking place 27 years before, he used hybrid spherical/Anamorphics, and went with what he calls his 'go-to' Leitz favourites to shoot the contemporary scenes, which carry most of the movie. Camera and lenses were supplied by Keslow Camera in Toronto.
Discussing his lens selection, Varese says, "The contemporary scenes in the film needed to be a little darker than the flashbacks, as the story follows the characters as adults, each with experience about the darker side of life. We wanted the image to have rich colour, contrast and plenty of detail in long, deep shadows. In particular, Andy wanted distortion-free rendering on the edges of frame.
"I have used both the Leitz Summilux-C and Leitz Summicron-C lenses many times before, and we looked at them for this film. I like Leitz lenses better than most. It's hard to explain, but they appeal to my personal, emotional visual taste.
"During testing, I found the gentle and organic flares you can achieve with the Summicron-Cs most agreeable. But, in the end I selected the softer look of the Summilux-C lenses. I preferred their overall detail, rendition of skin tones, and how well they worked in low-light situations, especially their lovely fall-off. They also gave the solid edge to the spherical widescreen image that Andy wanted. During production, I used light Tiffen filters, to encourage lens flares in sequences such as when the participants spend time underground with flashlights."
Delivering T1.4, and averaging 1.7kg per lens, the Summilux-C lenses are the smallest set of fast aperture, purpose-built prime lenses available for cinematography – practical virtues that Varese really appreciated during production.
"Whilst our main camera was the Alexa SXT, we also shot in many very tight locations, and the Alexa Mini with the small Summilux-C lenses makes for a compact and manoeuvrable camera package in those situations," he remarks. "The Summilux-Cs are fast, and I like using them at T2.8, where they deliver nice overall rendition and fall-off.
"Andy is always very precise about lens choices and the camera movement. He likes a wide-looking image, and a constantly kinetic picture. So the camera was always fluid – creeping-in, pushing forwards or pulling backwards. We would typically use a 16mm as the master to make the most of the sets, with a 21mm, 25m or 29mm for the close-ups."
Varese says he enjoyed working with gaffer David Lee, particularly in creating the many and varied lighting scenarios in the movie's contemporary sequences – shafts of daylight in the sewers, silhouettes through windows, shiny surfaces on claustrophobic interiors, and the darkness around faces reflected in mirrors.
However, he did not see the process as filling the frame with appropriate light, but rather as "painting with shadows."
"On this film, it was very much about the amount of light we didn't have," he remarks. "The Summilux-C's allowed me to really embrace the darkness, and to achieve that delicate balance between what the audience see, and what they believe the characters can or can't see in the darkness. The Leitz lenses really supported this aspect of the storytelling."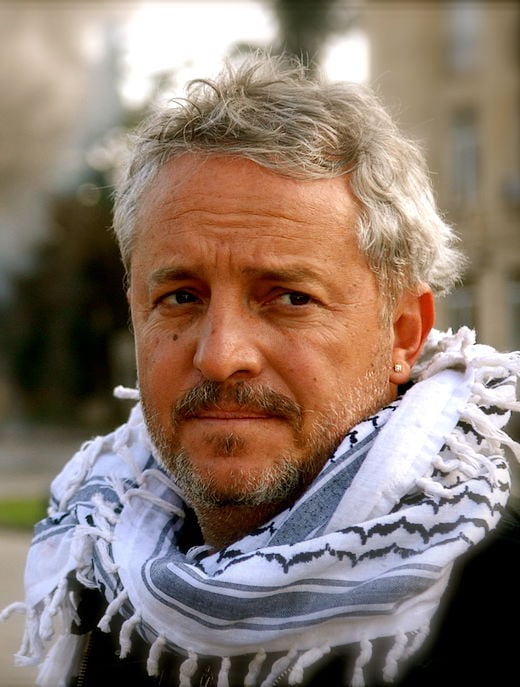 Overview
DoP Checco Varese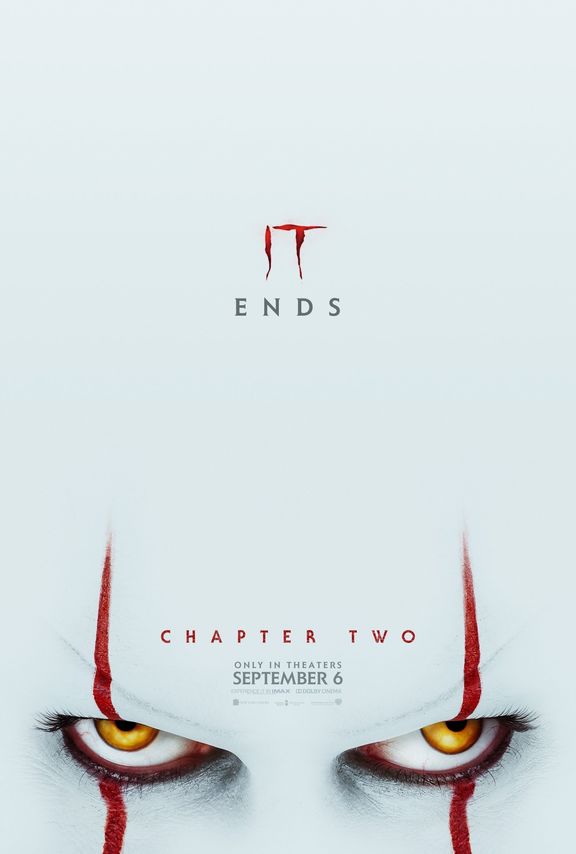 It Chapter Two
2019 | movie
DoP Ennrique 'Checco' Varese, ASC
Director Andy Muschietti
Leitz lens SUMMILUX-C
Camera ARRI ALEXA Mini, ARRI ALEXA SXT, Vision Phantom Flex4k
Production Companies KatzSmith Productions | Lin Pictures | New Line Cinema | Rideback | Vertigo Entertainment
Distribution Warner Bros. | HBO Max | Warner Bros. Home Entertainment | Warner Home Video
Awards 6 wins & 33 nominations
Equipment Supplier Keslow Camera | Chicago
Country Canada | USA
Performance
Fast, compact, reliable, beautiful in color and excellent in contrast.